The tree is up, the cookies are in the oven, the stockings are hung by the chimney with care…oh no! The dining room table centerpiece! Those windows didn't look so bare last week…and should that blank wall be decorated?! No worries, here are some last-minute projects and DIY ideas to put the finishing touches on your holiday decorating, just in time for Christmas.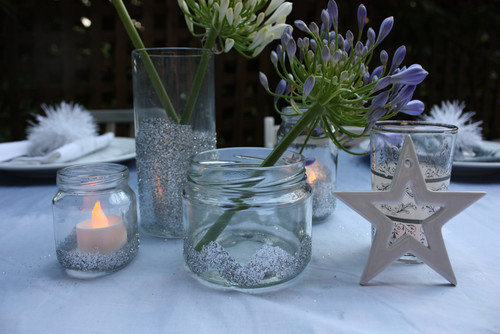 No, we will never get sick of jars! These look great with glitter on the bottom, on the top, in a chevron pattern or however you imagine them. Place one or two small flowers (real or faux) or a flameless candle to add a little mood lighting in a window or on a dining room table.
Whether you have extra scrapbook paper and twine laying around or just have standard white paper and fishing line, this DIY project can work. Write a message, greeting or Noel and cut the letters out in triangles, stars or other shapes and string along a bookcase, mantel or wall for instant seasonal style.
Get the kids and grandkids involved by letting them create their own ornaments, paper garland and other decorations. They will make a whimsical addition to your seasonal home accents, and you will make memories to cherish for a lifetime.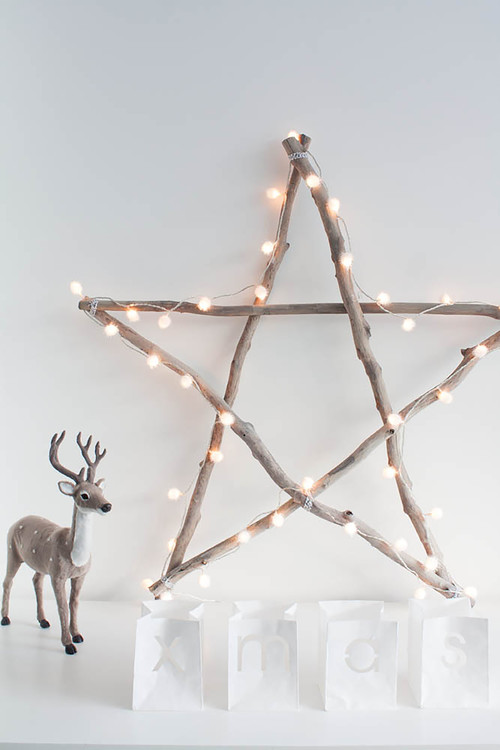 Use what you can find outside, at a flower shop or at a local farmer's market. Pine boughs, pinecones, sticks and other natural plants and objects can create a rustic look to complement the coziness of the season. Simply spread them out in a centerpiece, on a mantel or get crafty and create shapes, personal arrangements and more.
◊
In addition to stylish decor and country home furnishings, we hope your home is filled with warmth, love and happiness this season. Merry Christmas and happy holidays!