We love vintage throwbacks because it's interesting to see how decor trends have changed and which traditions we have stuck with throughout the years, and with Valentine's Day in our sights we have been reminiscing about lush, lovely decoratives and royal fabrics that we can't help but love. Velvet everything was a big deal in the 1970s; it complemented plush shag carpeting nicely and was just a very regal fabric to incorporate into upholstery, curtains and bedding. While its use back in the 70s may be a little outdated now, velvet is still a wonderful fabric to decorate with – the key is moderation.
One or two velvet upholstered chairs in a family room or sitting room take command of the space, especially when in a rich color like this deep blue. The regality of the velvet is enhanced by the antiqued chair but is brought into this decade by being surrounded by a sleek lamp and table, as well as an accent pillow.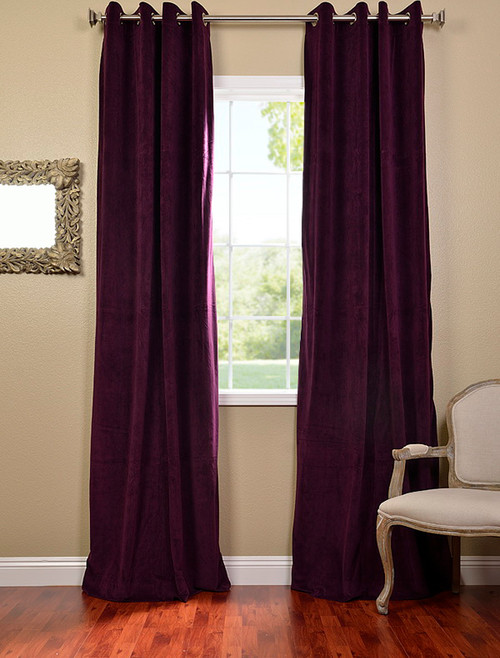 Paneled curtains are always a great tool for adding style to a room, and these dark purple, velvety curtains do that and so much more. The thick fabric will block early morning sunlight in a bedroom, or be richly illuminated by the natural light coming through the windows in a family room. The textural appeal that velvet gives against your smooth walls is truly a timeless effect that gives off an everlasting, royal impression.
If you're not ready to go fully bold with velvet decor, or are scarred by 1970s velvet flashbacks, we recommend switching up your throw pillows by incorporating ones that are fully velvet or are enhanced with velvet detailing. Differing textures on pillows will make them stand out against a solid colored sofa or chair, and velvet is simply comfortable to rest your head or arm on during any occasion.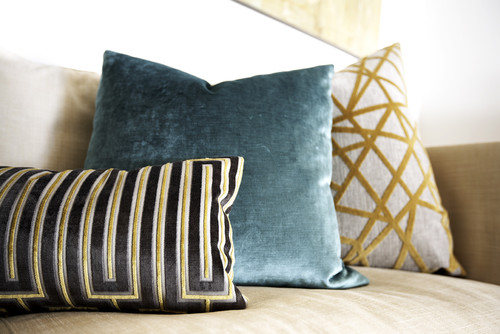 Is there a trend that you have held onto or modified that was a past staple in homes? Share your stories and show us how you use velvet in your own home below.
Tags: Buttons & Red Velvet Mini Cushion, design trends, throwback Thursday, velvet curtains, velvet decor, velvet pillows, velvet upholstery, vintage decor, vintage trends, Winston Recliner